If you ever wanted to share games on Steam with those you care about, it's possible through what is called Steam family sharing; that said, here's how to share your games through family sharing. 
How to share games through Steam family sharing
To share your games with someone, you will need to log into Steam on your friend's or family member's PC. Once logged in, head on over to settings and then click the family option; after that, you will need to click authorize library sharing on this PC and check their account name under eligible accounts.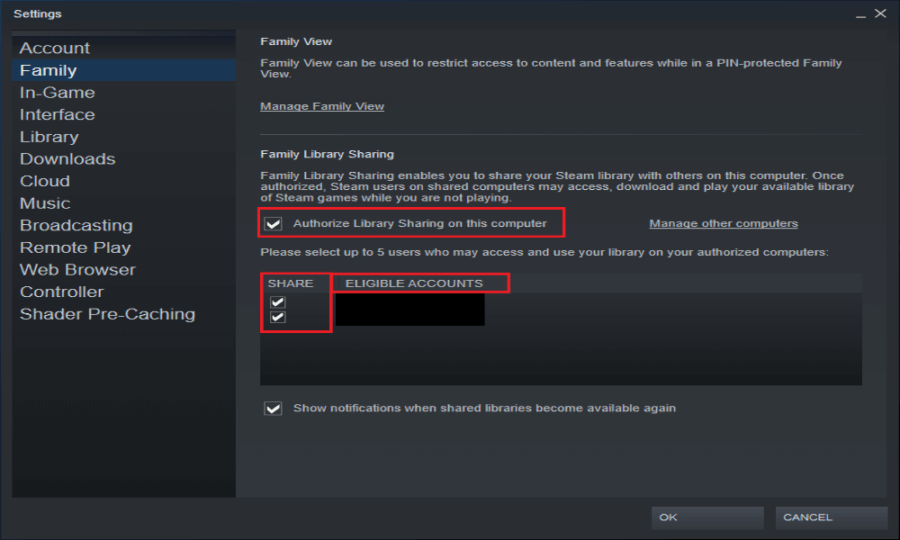 After this, log out and then have your friend or family member log back in, and they should see your games, and if they want to play them, all they need to do next is download them. However, there are limitations with Steam Family Sharing; the first is that you and your friend or family member can not play the same games at the same time. Further, if you are currently playing a game, your entire library will be locked off from the people you shared your games with. 
You also can't share your games with more than ten accounts; along with this, the person you shared your games with will only be able to play your games on the pc you authorized. Meaning, if your friend or loved one were to boot up Steam and log on to their account on a different device, your library will need to be shared again.
How to play LAN with friends through Steam Family Sharing 
Steam family sharing can also be used to play LAN with certain games like Total War Warhammer 2 and other Total War titles. To play LAN with Steam family sharing, you first need to be offline on your Steam account and be connected on a LAN network with your friend or loved one; if your friend is not in the same house as you can, use programs like hamachi instead. 
Once you are logged off on Steam, boot into offline mode and click launch on the game you want to play a LAN game in. After this, have your friend host a coop or multiplayer game in the game you want to play; if it works, you should see it showing up under LAN in the game on your end. 
For more on Steam, we at PGG have you covered. We also have an expanding roster of guides like how to make a scarecrow and how to get iron bars in Stardew Valley. We also have a lot of guides on other games that you can find on the home page hub.